AUGUST 2, 2023 | CMHPL NEWS
Dr. Joellyn Sheehy, a third-year psychiatry resident, received the Best Lightning Talk Award at Resident Research Day, hosted by the UW Psychiatry Residency Program. The annual event celebrates residents who are participating in research, scholarship, and other academic projects as part of their psychiatry training.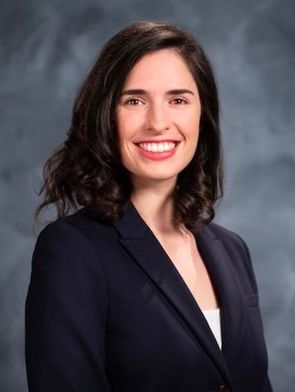 Dr. Sheehy was recognized for her research on the role of criminal defense attorneys in suicide prevention, conducted with Dr. Jennifer Piel, principal investigator for the project, director of the Center for Mental Health, Policy, and the Law, and associate professor in the UW Department of Psychiatry & Behavioral Sciences. The project explores how criminal defense attorneys may be part of comprehensive suicide prevention for clients who have been recently arrested.
Suicide is the leading cause of death in jails. People who have been recently arrested are especially vulnerable, with 75% of suicides in jail occuring among defendants awaiting trial.
After arrest, criminal defendants are often isolated and their attorney might be one of the few people they have meaningful interactions with. Attorneys may be in a position to recognize changes in their clients, for example, after receiving bad news or setbacks in their legal case. In some cases, attorneys recognize that clients are at elevated risk for suicide.
Dr. Piel and Dr. Sheehy distributed a survey to criminal defense attorneys in Washington to learn about their experiences with clients who exhibit suicidal thinking and behavior. They found that over 95% of surveyed attorneys had been concerned about a client's risk for suicide and more than half had a client who had attempted to die by suicide. Yet, over 65% of respondents reported that they had not received any formal training on how to identify or help clients exhibiting suicidal thinking or behaviors.
"The survey gave us the understanding that suicide is a topic that attorneys deal with fairly frequently," said Dr. Sheehy. "They're not getting a lot of training on suicide prevention and don't always feel prepared to handle the discussions they're having with their clients."
For the next stage of the project, the researchers will gather an interdisciplinary working group to discuss how to proceed in light of their findings. Dr. Sheehy hopes the study leads to the development of suicide prevention training for attorneys.
"I'm really empathetic to attorneys and their clients," said Dr. Sheehy. "Both of them are in challenging situations and dealing with a lot on their own."
Dr. Sheehy was drawn to the forensic mental health field because she wants to support people experiencing serious mental illness, who are over-represented in the criminal legal system. People with serious mental illness are three times more likely to be treated in a jail, state hospital, or other forensic setting than within the broader mental health system.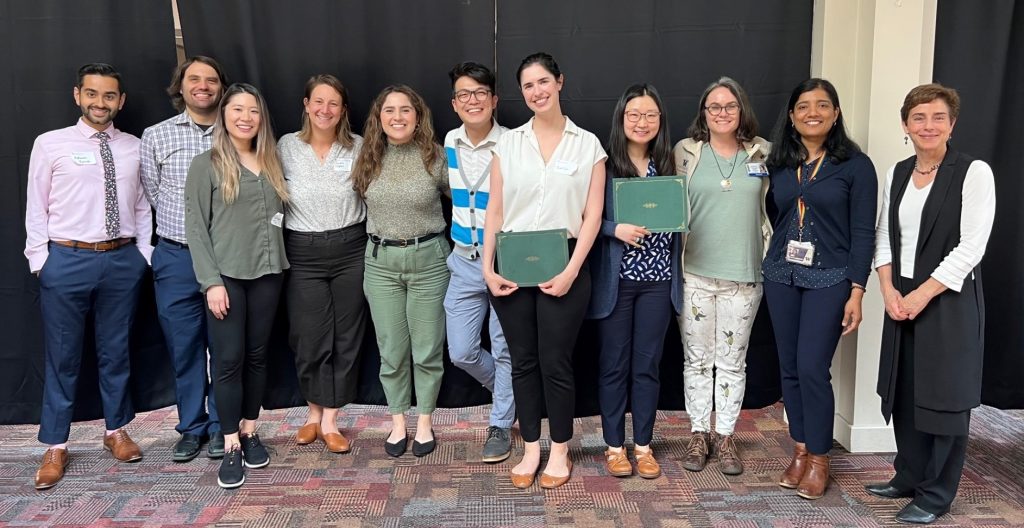 Dr. Sheehy's presentation was well-received at Resident Research Day, which had a record turnout this year. "Several people came up to me afterwards and wondered how they might get involved," Dr. Sheehy shared. "Other people were inspired by the presentation and thought about how they could expand their current projects to prevent suicide. That was really encouraging to see."
---
This project is funded by the Mary. E Nelson Charitable Remainder Trust, Heidi Combs Trustee.
Support and resources

If you are thinking about suicide or worried about a friend or loved one, call the 988 Suicide & Crisis Lifeline for 24/7 for free and confidential support. If you or the person you are concerned about are in immediate danger, call 911.

988 Suicide & Crisis Lifeline: 988

SafeCampus (for the UW community): 1-206-685-SAFE