Violence Risk Assessment & Management in Community Mental Health Settings
Northwest Mental Health Technology Transfer Center Network
Trainers: Drs. Sarah Kopelovich and Katherine Michaelsen, CMHPL core faculty, and Dr. Tobias Wasser
Published June 3, 2019
Concerns about violence risk frequently arise in clinical settings. There is often confusion about the boundaries of confidentiality, when and how to invoke professional obligation to protect or warn third parties, and how to balance therapeutics and public safety.
Violence Risk Assessment & Management in Community Mental Health Settings is a free three-hour course that provides tools for clinicians to assess, manage, and stabilize threats of violence.
This course will address:
Boundaries of confidentiality.
Clinicians' duty to warn or protect potential victims.
Proven methods to assess and manage the risk of violence.
A 3.0 hour certificate of completion is available.
Read about the impact of this course in The Journal of the American Academy of Psychiatry and the Law: "Effects of online distance learning on violence risk knowledge and competencies."
School Shooters: Tormented Teens or Cold-Blooded Killers?
Bruce Gage Annual Lecture in Forensic Mental Health
UW Department of Psychiatry & Behavioral Sciences Grand Rounds Series
Speaker: Phillip Resnick, MD
Sponsor: The Center for Mental Health, Policy, and the Law
December 10, 2021
Mass killings involving firearms occur approximately every two weeks in the United States, while school shootings occur monthly. About 71% of American adults view mass shootings as a significant stress in their lives. One out of three people avoid certain public places due to their fear. School shooters don't just snap. They often make lengthy preparations before carrying out their acts. Although parents almost never know in advance, 80% of the time the shooter's peers are aware of the plans for the shooting.
Learning objectives:
Identify the characteristics of school shooters.
Identify appropriate areas of inquiry in evaluating potential school shooters.
Identify potential interventions to reduce the risk of a shooting.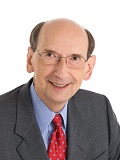 Phillip Resnick, MD, is a professor of psychiatry at Case School of Medicine in Cleveland, Ohio. Dr. Resnick served as a consultant in many high profile cases, including those of Jeffrey Dahmer, Susan Smith, Timothy McVeigh, Andrea Yates, Scott Peterson, Casey Anthony, Theodore Kaczynski, the Unabomber, and James Holmes. Dr. Resnick is a past president of the American Academy of Psychiatry and the Law. He has published over 215 articles and book chapters. Dr. Resnick is internationally recognized and has lectured in 49 states and 24 countries.