Each year, the Center for Mental Health, Policy, and the Law (CMHPL) sponsors presenters for the UW Department of Psychiatry and Behavioral Sciences Grand Rounds Series, with an emphasis on renowned experts and topics relating to forensic mental health.
The Department of Psychiatry and Behavioral Sciences Grand Rounds Series includes webinar presentations on updates in clinical practice, research, and education, and is open to those within UW Medicine and to the general public, at no charge. The presentations are scheduled for most Fridays from 12:00 p.m.–1:00 p.m. PT between mid-September and mid-June.
Upcoming Grand Rounds
Rebecca Brendel, MD, JD
Friday, February 9, 2024, 12:00–1:00 p.m. PT
No registration required. Join Zoom meeting (passcode: 461403)
Save the date! Additional details to be announced.
Rebecca Weintraub Brendel, MD, JD, is the Director of the Center for Bioethics and the Director of the Master of Science in Bioethics Program at Harvard Medical School. She bases her clinical work in psychiatry at Massachusetts General Hospital, where she is the director of Law and Ethics at the Center for Law, Brain, and Behavior, provides medical oversight for the hospital's inpatient guardianship team, and practices clinical and forensic psychiatry.
Dr. Brendel's clinical practice has focused on patients with complex psychosocial problems, including trauma, dementia, mental illness, homelessness, substance abuse, decisional incapacity, lack of community support, and poverty. This broad work has informed her educational efforts and research interests focusing on issues at the interface of psychiatry, medicine, law, ethics, and human rights. She is an avid teacher and lecturer in both medical and legal settings.
Bruce Gage Annual Lecture in Forensic Mental Health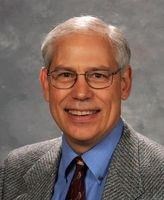 Bruce Gage, MD has been described as a tremendous clinician, educator, and mentor. He demonstrated compassion and advocacy for vulnerable members of our society, most notably persons getting psychiatric care within correctional facilities. The CMHPL founded the Bruce Gage Annual Lecture in Forensic Mental Health to honor Dr. Gage and to carry on his work. The CMHPL endeavors to continue Dr. Gage's pursuit of improving psychiatric care, education and training in our state.
Presented by: Cheryl Wills, MD
December 9, 2022
Presented by: Phillip Resnick, MD
December 10, 2021
Presented by: Jennifer Piel, MD, JD
November 20, 2020
Additional Grand Rounds sponsored by the CMHPL
Presented by: Ira Packer, PhD
June 3, 2022
Presented by: Debra Pinals, MD
April 23, 2021